Truck Tire
Calibration

System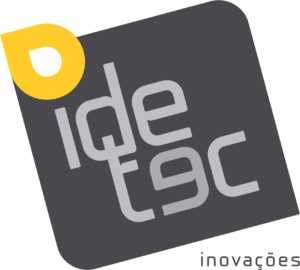 IDETEC - Innovation, Development and Technology for Products.

Mission
Develop innovative and creative products and services that facilitate people's lives, generating a competitive advantage with greater profitability for the partner companies.

Vision
To be recognized nationally and internationally for its creative and innovative potential in presenting solutions with social and environmental responsibility.
The
Rodoled

was developed to improve
the management of tires in the transport sector
Balance the Pressure
Promotes integrated management and balances the pressure between twin tires for trucks and buses
Saves Calibration Time
Reduces calibration time by more than 50%.
Intelligent Pressure Indicator
Warns the tire pressure status visually on the equipment.
Installable in Multibrand
The Rodoled can be installed easily on all brands of wheels on the market.
Long Life to the Tires
Prolongs tire life by more than 20% by maintaining correct or balanced calibration.
Easy to Install
Easy installation and low maintenance.
User Calibration
Manual
This manual shows in your references how the Rodoled points out the tire pressure levels of the truck.
Location
Av. Centenário, 116 - IT 40/41
Vila Christino – Maringá - Paraná - Brazil
Mail
comercial@rodoled.com.br
sac@rodoled.com.br